Features
Map
Tap on a station circle on the map, to reveal arrivals at that station.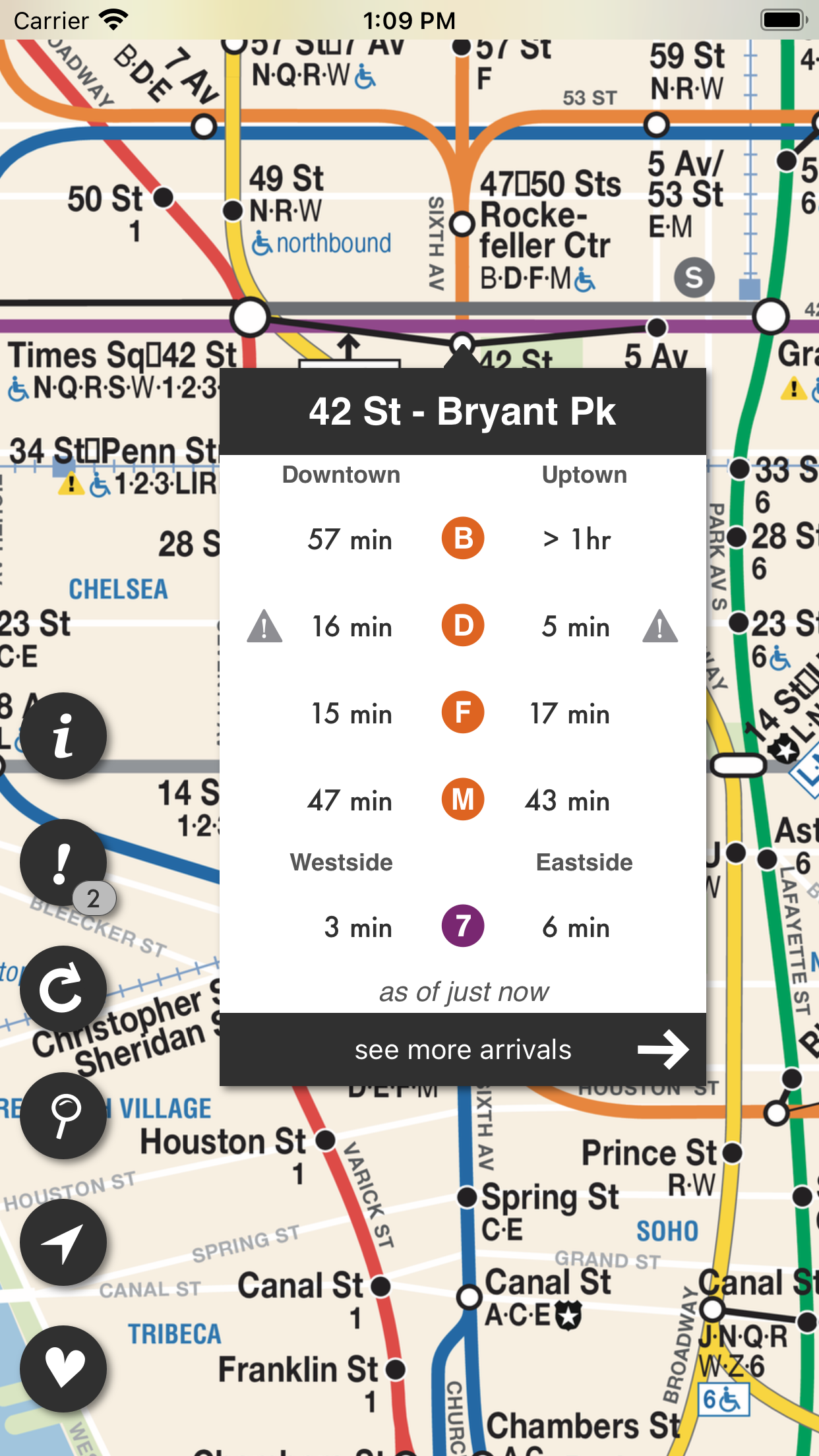 All arrivals screen
Tap on the "see more arrivals" button to see all arrivals.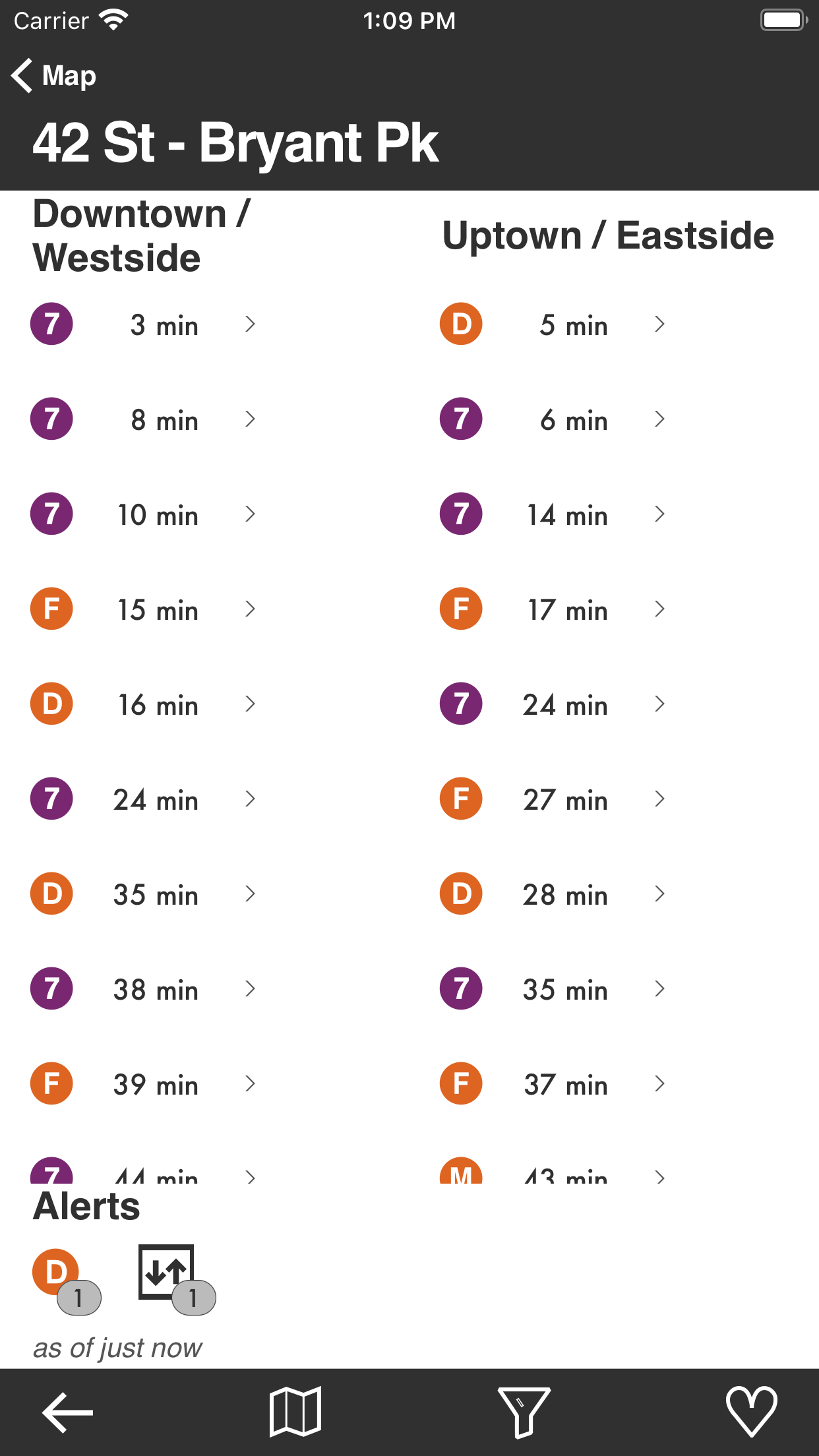 Train screen
Arrival times for each stop for a specific train.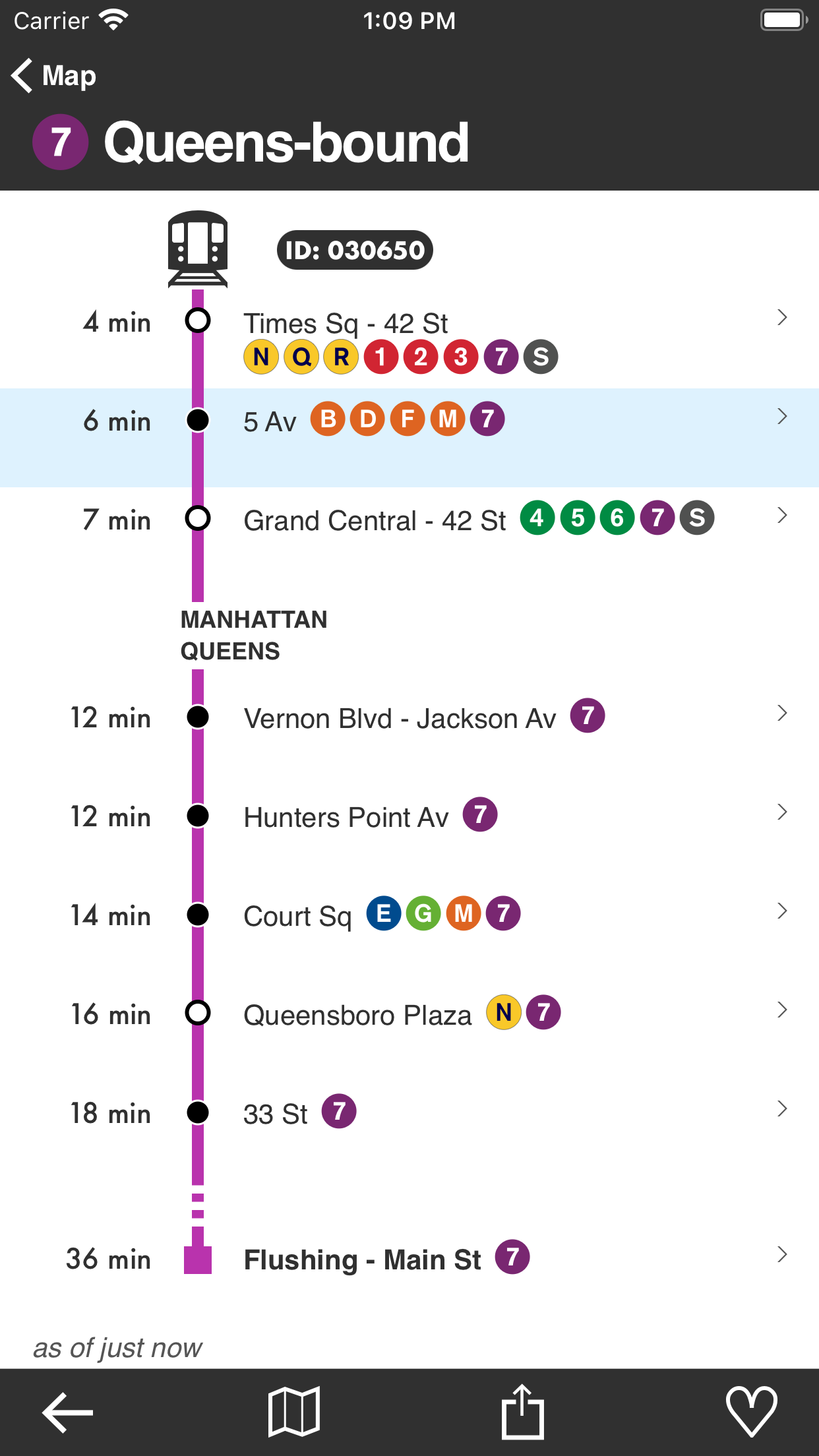 Service alerts
Service alerts for each line. Most severe alert and the total service alert count.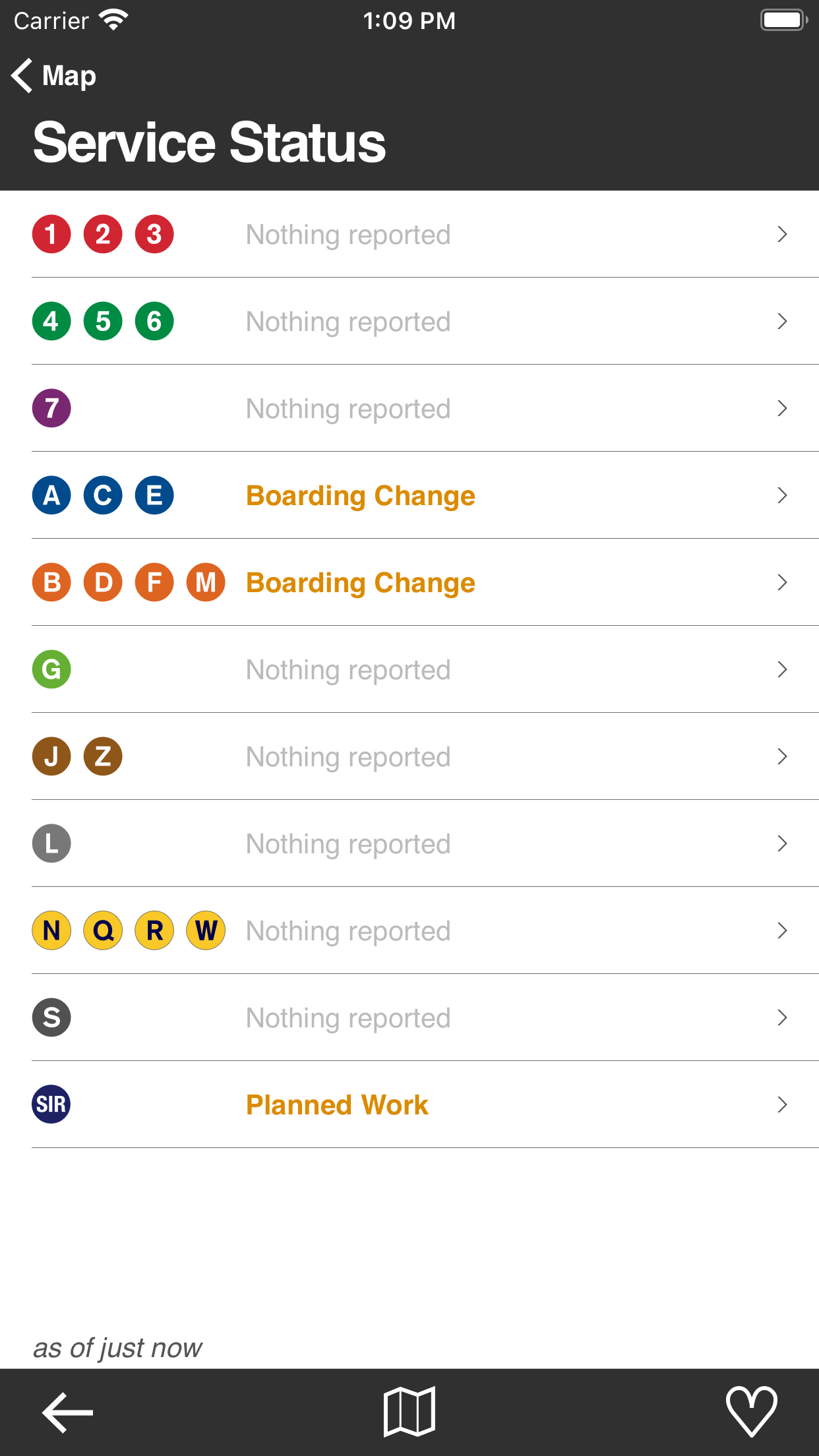 Service alert details
The full text as reported by the MTA.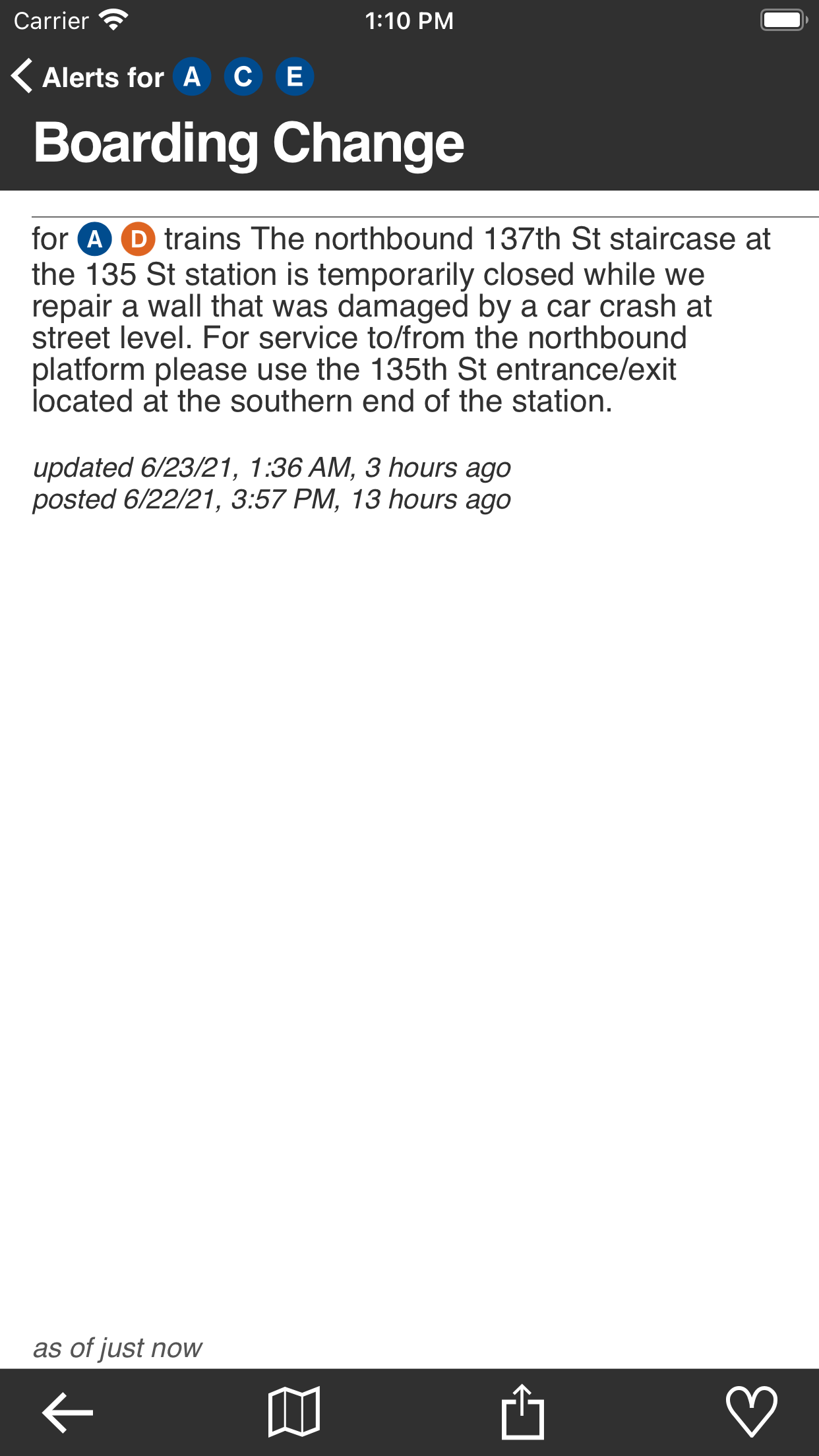 Quotes
I'm really glad you've built this great app. I've missed Embark NYC ever since Apple bought & killed it. This free, fast opening, dedicated subway map with real time arrivals is just what we need. Keep up the good work !
It's perfect for night owls like me, who must often wait up to 15 minutes for the next train.
Jon
Pricing
The app is supported by ads. Subscribing to Underway Ad-free removes ads. Subscribing to Underway Pro unlocks additional features. Both Underway Pro and Underway Ad-free are available as in-app purchases on iOS. The current price of Underway Ad-free is $0.99 per month. The current price of Underway Pro is $5.99 per month.